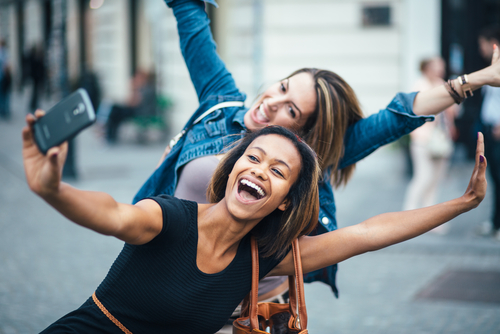 A Leisurely Stroll Down Cloud Nine
Familiarly referred to by local residents as "The District," downtown Columbia's 9th Street competes for its fair share of Missouri's year-round visitors with friendly shops and eateries built for every appetite. In 2004 the district was place on the National Register of Historic Places. When you catch a glimpse of what this cultural avenue has to offer (with names like Shotgun Pete's BBQ Shack, Shakespeare's Pizza, and Main Squeeze) you'll find it's easy to see why.
This midwestern college town, a sprawling population of new families and esteemed regulars, app launchers and small business moguls, has much to show for itself. Each season it does so with the help of a variety of contemporary and historic venues, many of which are located within a hop and skip of your Holiday Inn Executive Center. Columbia's notable music halls include the University of Missouri's own Jesse Hall, which routinely acts as the school's central administrative center (a continuing symbol of endurance following its partial destruction by electrical fire in 1892), and The Blue Note, a thriving popular indie rock hub nestled in the remains of a restored vaudeville theater. On May 25th Melbourne record label Butter Sessions presents their Brutalist Block Party, with live musical acts and immersive light shows.
If you've touched down in Missouri and only just missed a show, nothing to fear! The Blue Note once again assembles a lineup of favorite bands to perform before an enthusiastic live audience, and roster highlights include The Dear Hunter and aficionados of rock HellYeah and The Sword. Also finding a place on that national register is one of Missouri's only remaining movie palaces. Built in the pre-depression decade of the 1920s and modeled after the Paris Opera House, the Missouri Theatre features an ornate European interior and soaring lavender cupola and gives performances throughout the calendar.